In 2007, We started the CCFBG Fall Classic as a last chance for fellow Camaro/Firebird owners to gather for the Season.
1st Fall Show was a huge success by many standards and was well received my everyone attending!
For 2013 we have changed it up again to hold this event as a weekend event with Great Weather to bring our toys out for one last blast!
Fort Erie Leisure plex
3 Municipal Center Drive
Fort Erie, Ontario - L2A 2S6

The Fall Classic Show will be held at the Fort Erie Leisure Plex (Sports Complex) in Fort Erie
Approx 20 minutes south of St.Catharines.
Has a pond and trees and gazebo, has a skateboard park for kids, arena....
there is a bar, food vendor and Games Room inside the Leisure Plex.

Host Hotel is the Clarion Hotel Fort Erie -See Below for Details
(Hotel is very nice with a Gym, Pool, Sauna, Restaurant etc. is across from Leisureplex)
1485 Garrison Road
Fort Erie, Ontario, L2A 1P8
Host Hotel Rates
Standard Room Rate - $109.00/night
Other Room Types Available
Only a limited block of rooms for this event ......BOOK NOW so you don't miss out.
Suites and Family Rooms Available....extra rates apply
Clarion Hotel is the Host Hotel for the 10th show and is directly adjacent to the Show Grounds.
Please call Toll Free: 1-888-269-5550 to book your room and use Group Code:
Camaro Country F-Body Group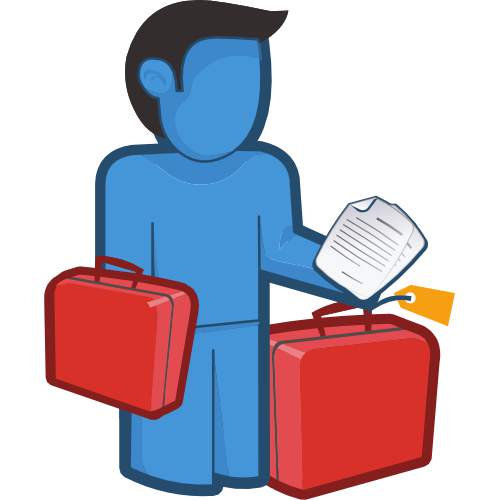 This is the path around the pond at the show site beside the parking lot!
This is the show site viewed from the Hotel.
New for 2013 Show...this car was premiered at SEMA ...the LTA Convertible!
A collection of Transformer Camaros!
Also See Privately Owned conversions!
Paul's 2012 Trans Am Concept !
A MUST SEE car!
Advertising and Vendor Spots Available !
18 Hole Golf Course - Across the street from the Show
Niagara Zooz-Amusement Park & Animal Zoo - 15 min drive!
Fort Erie Racetrack
Various Bingo halls
Lots of Shopping Stores
Great Restaurants
6 Minutes to the Border
Vendor booth's in the show!
FREE Public Admission
Come enjoy the day viewing All the nice cars and talk shop with the owners for tips and advice on how you can enjoy your own Camaro or Firebird!
Spectators Choice Voting- Vote for your 3 Favorite Cars!
Pre Registration is NOW CLOSED
Register day of show onsite starting Friday Sept 13th
Show Fees:
CCFBG Club Members: $20/Weekend
Non CCFBG Members: $30/Weeken†
PDF Form link: http://www.ccfbg.com/2013CCFBGFallshowregistrationform.pdf
This price entitles you to register for the show and take part in the Awards for the Weekend.
The first 100 Pre-Registered or Registered Cars receive a CCFBG Fall Show Goody Bag
(First come First serve registered for the remainder bags- IF ANY LEFT) it also includes your Registration Card and weekend Show Pass
Once you have registered for the show and checked in, You may park your car on the show grounds
for the duration of the show weekend during off hours, show security will be patrolling the show grounds at night.
You may come and go all weekend if you wish, make sure you have the show pass sticker on your car.
CCFBG has Partnered up with a local Charity in Fort Erie,
All the 50/50 proceeds and Silent Auction Sales will Benefit
Dreams to Memories is a non-profit, charitable foundation serving the residents of Ontario, Canada.
They assist terminally ill parents with children under the age of 15 years (and living in the same home)
with an opportunity to have a family last wish experience.
Although the primary recipient is an adult, these dreams directly involve children through a parentís last wish to create a memory for their loved one(s).
For more info about Dreams to Memories please visit www.dreams2memories.org

Registration Opens at 8am
Show & Shine - Participants Choice Voting
Silent Auction 12-2pm- Public Welcome!
Various Activities
50/50 draw- Public Welcome
Prize giveaways
BBQ during lunch hour
Huge Camaro/Firebird Cruise!
3:15 Driver meeting
3:30 Cars line up
3:45 PM Start

Cruise - 1 hr along the river going by the historic Fort Erie - Great Photo's!

The Saturday Night Dinner Banquet 6-10pm
Includes the following for $25/Person and is PRE-PAID ONLY...... limited Tickets Available.
Dinner Tickets are now SOLD OUT†
Show Continues 8-1pm

RC Car Challenge
Sign up sheet at the registration tent on Sunday Morning
Test your skills on the challenging course with lots of twists & turns !!!
Bring your own car !
Runs 10-12 noon

Awards Ceremony at 2 PM!
We hope you can join us Sept 14-15th 2013!!


Advertising and Vendor Spots Available !
For Questions regarding the Show,
please email us at camarocountry@bell.net
Send mail to webmaster@ccfbg.com with questions or comments about this website.
Copyright © 2013 Camaro Country F-Body Group