Hi all,
I had no idea this forum existed till a friend told me about it. Must say, I read pretty much all the build threads here and they are awsome !! can't believe the sneaky fast turbo cars that I've seen in this section. Awsome work.
Anyways, onto the build. Just a car I want to drive to work and dragrace on the weekend on ocasion. I'm going a very different direction here, I always like the GMV6 so, I'm sticking with it till I get tired and put in an LS1... anyways. The car :
Bought the car last april. 1988 2.8L A4 This is how it sat, I overpaid, 1000$ it didn't run the starter circuit was all fried. So I fixed that up and drove it around a while.
Engine was horrible, no power at all., got a replacement from a friend for 100$, I put in some Comp valve springs and installed it.. Front wheel drive 1999 chevy Venture minivan 3400V6. 185HP. Alum heads, DIS. May have held it's own against a 305 V8 car of that era, who knows, never raced. (figure it would run 15.5 in th 1/4)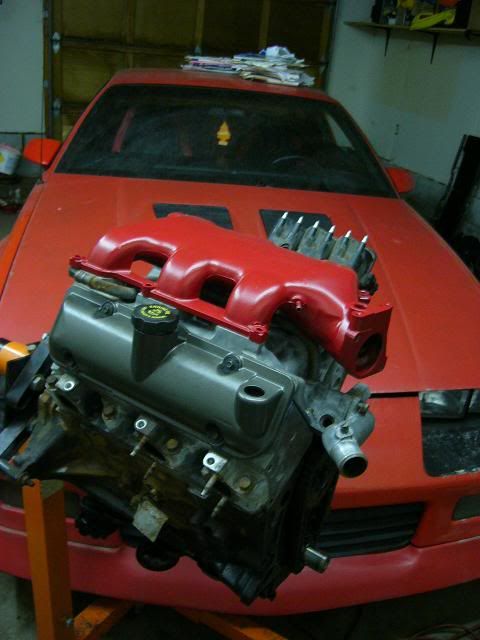 Making it fit in the camaro, notch end boxed the K-frame :
Put in a 7730 ECM (to eventually run 3BAR Code 59 tune)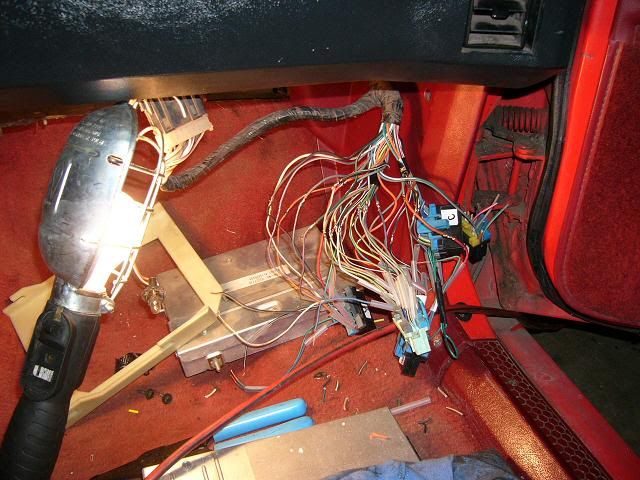 Mounted up, with solid mounts
Drove that around for a bit. I eventually blew up the trans (old 700, couldn't take the extra 45HP I guess)
Got this thing built. manual valve body TH350 with goodies, 5000 stall.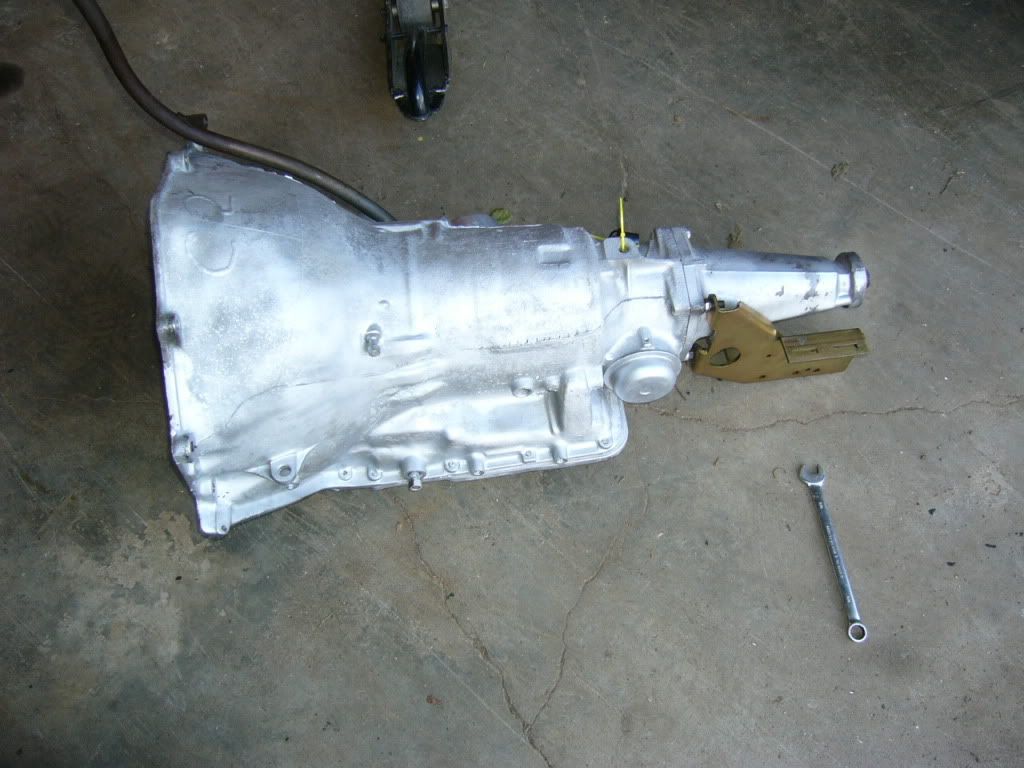 With this adapter plate, I can bolt it to the FWD V6 block.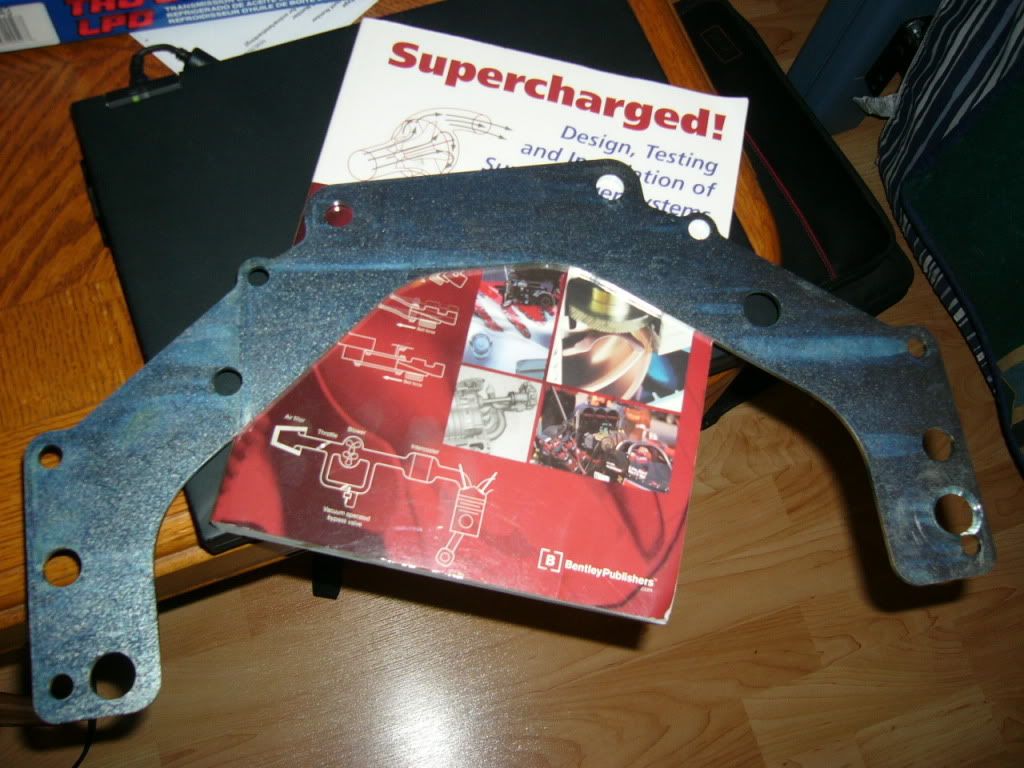 Now the real fun started :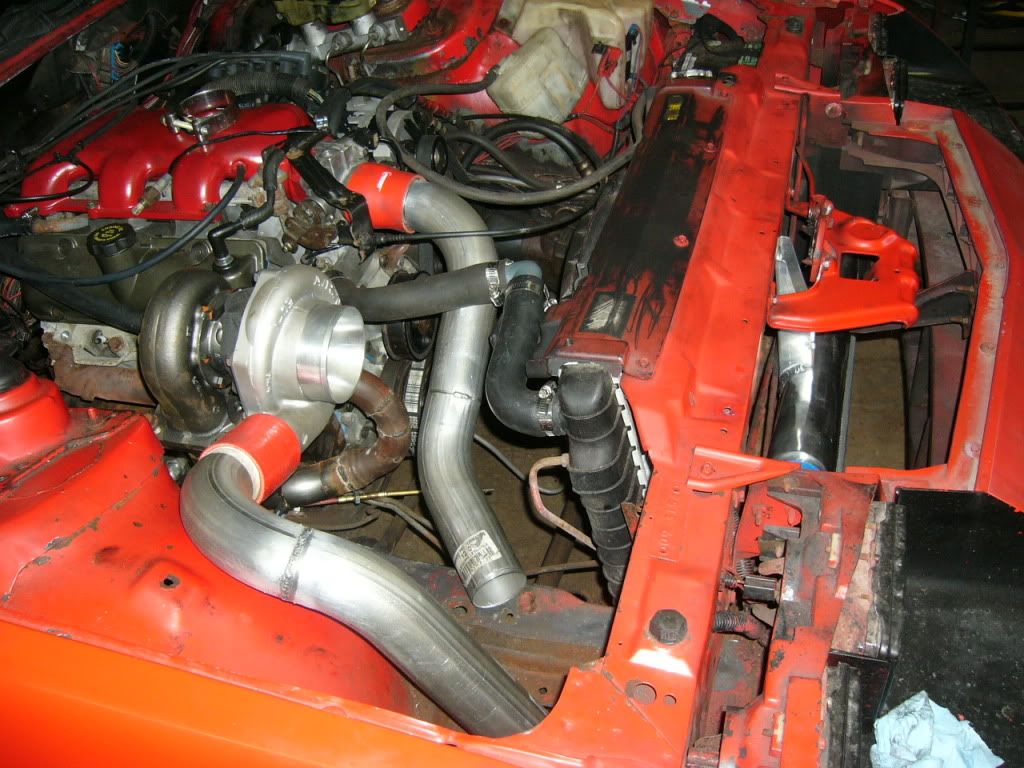 T3/T4 60-1 .63 turbine .70 Compressor.
My awsome exhaust, haha out the side in behind front tire.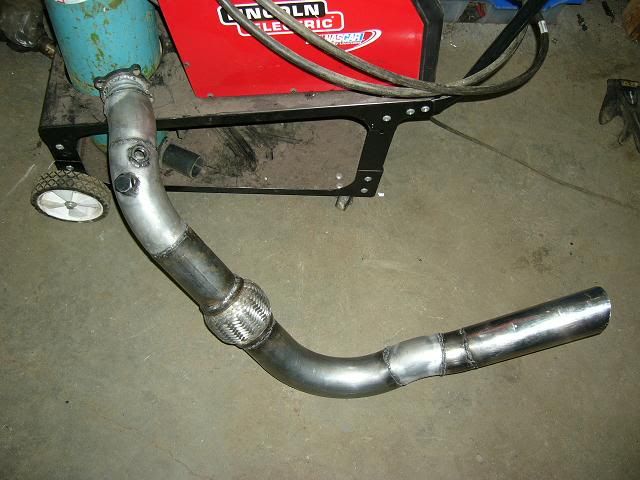 Grand National Ebay intercooler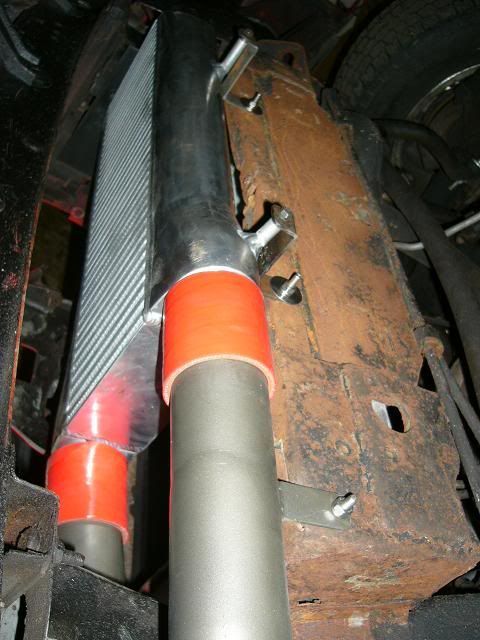 Ebay wastegate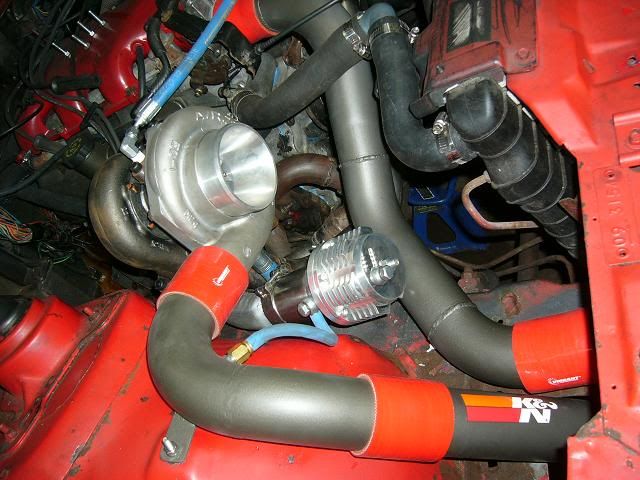 So I drove it around like that for a bit, went to St-thomas and ran 8.0 in the 1/8 mile, @ 11 psi (converts to a mid 12 I guess) I didn't pay much attention to the tune as I knew the engine was coming out this winter, so, naturally, due to lack of a good fuel pump I blew it up. haha.
------
winter build. - turbo headers, larger turbo, new engine...
Since I destroyed the 3400, I opted for a 2006 engine out of a G6. 3500V6. They make good power with a cam and react well to boost, have oil squirters on 5&6 pistons as well as a forged steel crank, stock. can be somewhat reliable too, best part, they can be had at the yards for $250. Went with a new roller cam 216/224 .050" duration .506" lift, ported the heads, put in some good head gaskets, ARP studs, installed 60#/hr injectors and thats about where I'm at now.
Punisher intake manifold. hehe The G6 is drive by wire equipped so, I retro-fitted a 65mm throttle body from a Shortstar Oldsmobile engine via an adapter plate I made up of mild steel 1/4" thick.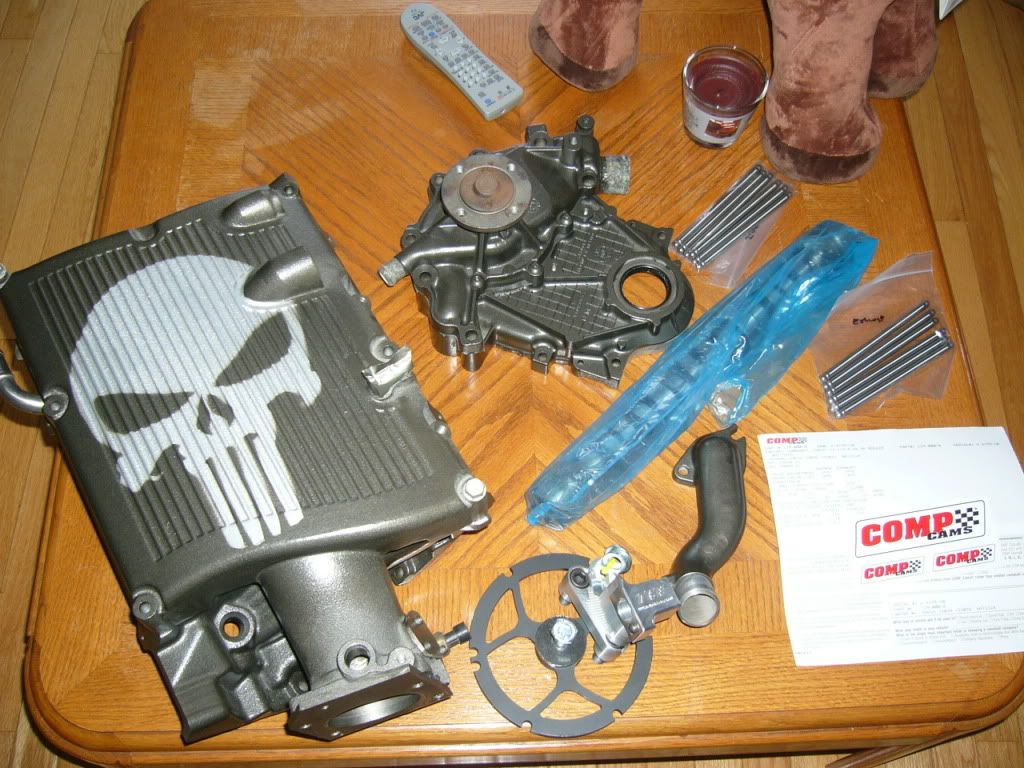 New turbo 65mm Garrett GT4088, twinscroll 3" vband exh.
New hotside piping :
driver side header :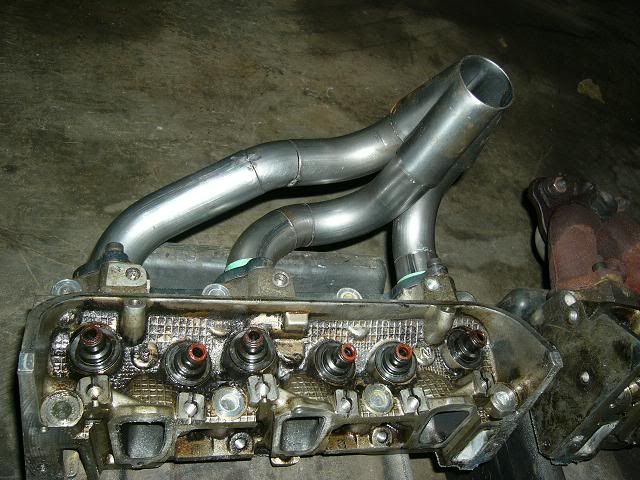 pass side setup :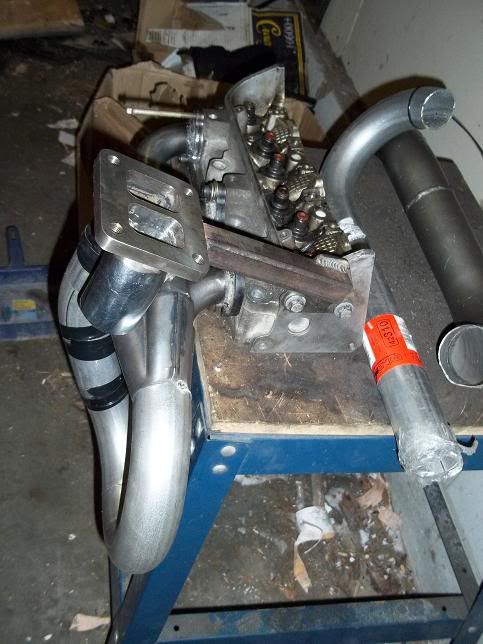 Dual gates to keep the pulses between banks divided all the way to the turbine, true twinscroll.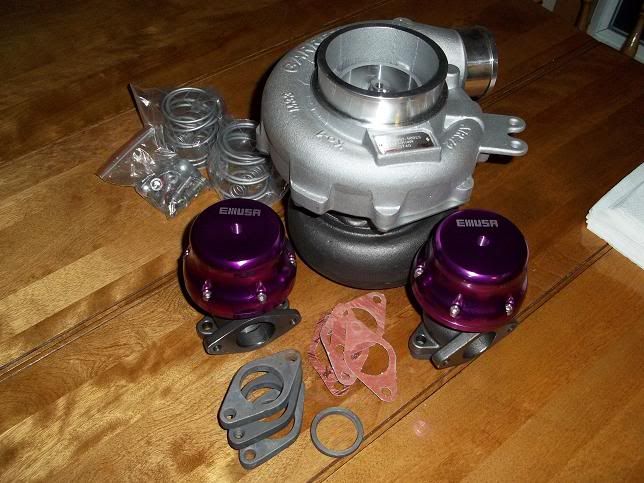 open dump
re-did the mounts AGAIN, cause the 3500 is different from the old 3400...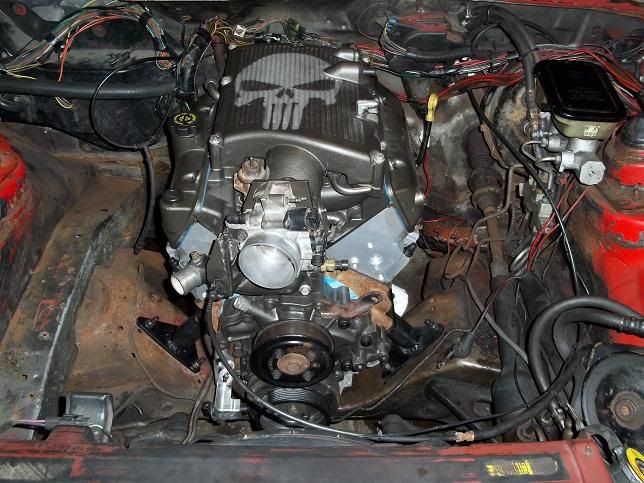 Cleaned up wiring and stuff :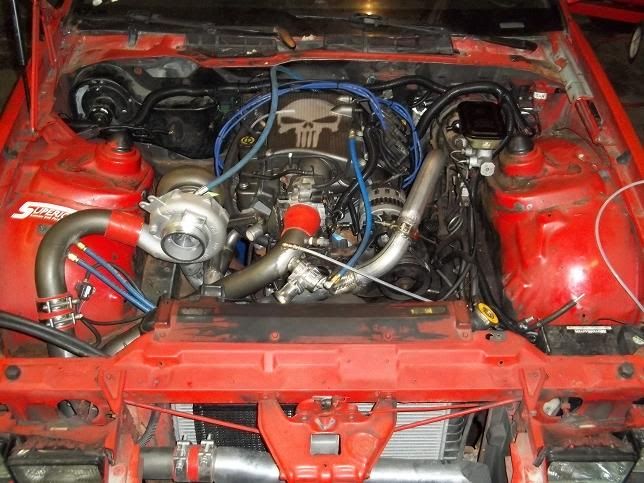 Meth injection pump :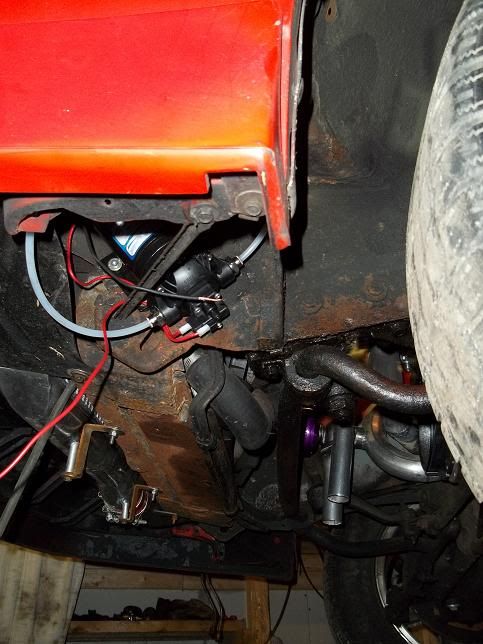 Couple weeks ago, I got a pin on hood, alum LS1 drivesaft and 3" catback exhaust from Daz. I'll install all that stuff.
Got these to for the track :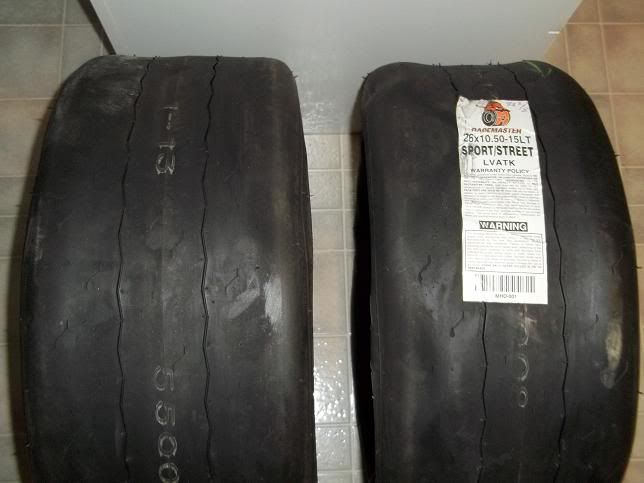 I just need to do the fuel pump (Walbro 255) and an alignement then I can start tunning the car on the street. I have a more detailed thread about this car on another forum, it goes into the mods req'd to get a FWD motor in the camaro, making the 3500 work with an ECM from 1991, ect ect all kinds of boring stuff that no one here is interested in.
Here's my first car, (why I'm hooked on the cheap, easy to tune V6's)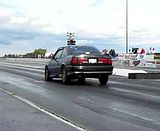 Rotrex SC / intercooled 1991 Z24 Cavalier. I daily drive this car, it runs 11's on 91 octane + meth. Surprises a few people sometimes, but not really "fast" compared to the rigs that are on this site.
Goal for the camaro is 11.49 (or get kicked off the track for no cage) i think It'll do it at 12 - 14 psi. Going to be putting the car on a diet as well to help out.