Re: New guy w/ a 6 cylinder.
Ok, got the engine in, it replaces my 3500 (which still runs fine, I'm going to install it into my 86 Fiero)
Basically an internally stock LZ9 :
60# Mini Siemens injectors
Proform elec. waterpump
TCE timing cover / thermostat outlet
TCE external crank trigger
WOT Tech Street Strip Turbo Cam with pushrods
PAC springs
TCE SBC cam bearing spacers
Durabond SBC cam bearings
75mm GM Truck TB
LZ4 intake manifold (ported)
Pass side mount, was real easy to make, easier than the old 3500 mount it replaced on account of it all being on one plane whereas the 3500 mount had 3 different angles to it.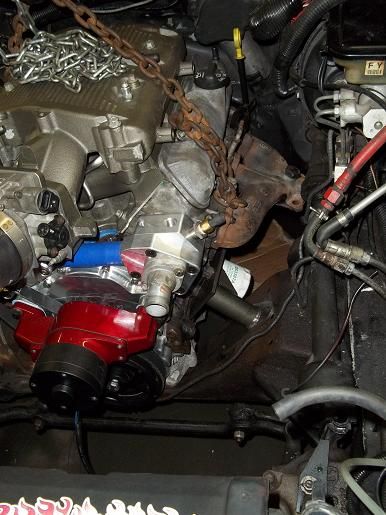 Other side is my 3500 mount, so nothing new there, bolts right up...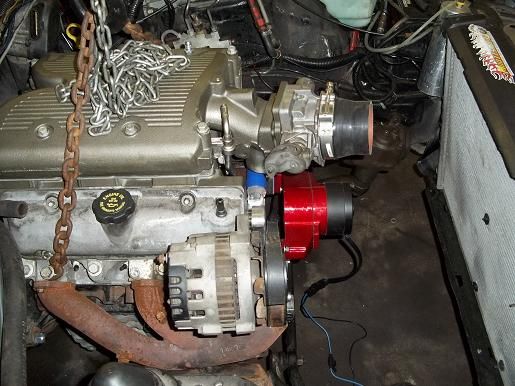 All kinds of room for my turbo, there's PLENTY of room under the alt. for a 4" downpipe, should I ever require one... 3.5" will do for now :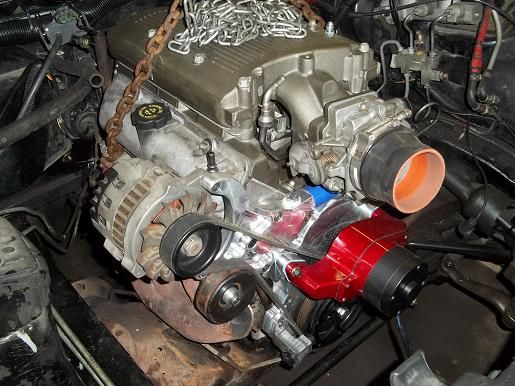 New Kirkey racing seat, i got the 16" wide Pro Drag with a velour cover. It's very comfy and has all provisions for 5 pt harness, the hole for the submarine strap, ect. for when I get my rollbar installed.
I ordered a bolt in Racecraft mounting bracket for it so I can bolt the thing in. I was going to make brackets, but these are soo nice.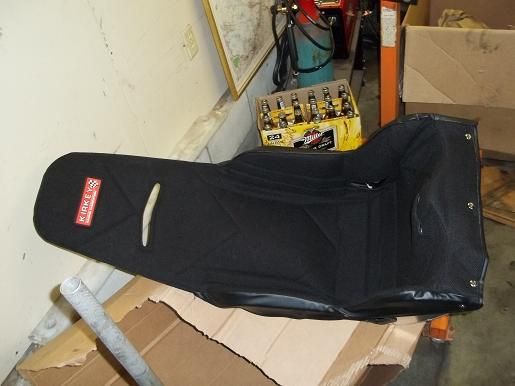 And finally I have to re-do some of the charge piping cause I want to run a little bit of 3" before i hit the 75mm LS1 throttle body. Started off by making this 2.5" to 3" cone and will incorporate that someplace into the charge pipes when I get that all figured out.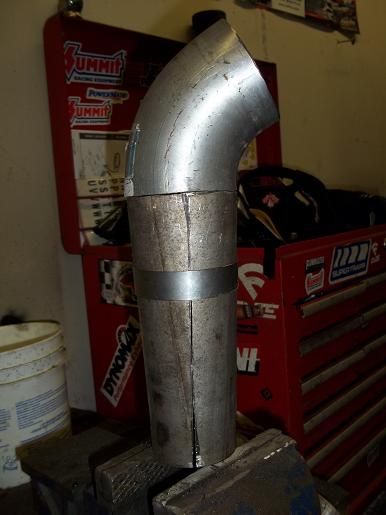 I ordered a V8 model radiator as my rad hose connections don't work soo well with this 3900. The inlet/outlets on a V8 rad are opposite the V6, left right bottom upper are all criss-crossed so that'll work and be cleaner looking.
Got rid of the power steering with an S10 gearbox and re-used the F-body pitman arm :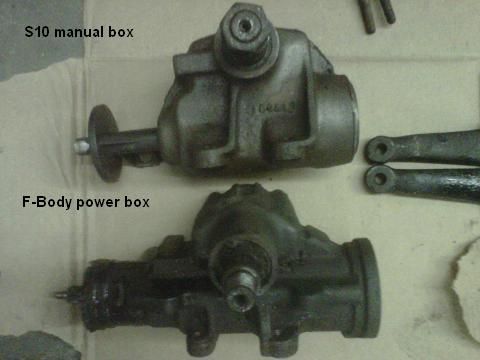 Made a mount for the turbo. Still need to run the exhaust to it and it is *TIGHT*. There is a plumbing nightmare under that thing, but it will work out and the 3.5" downpipe clears everything. It's super tight. Don't have anything welded yet, but it's getting close. The driver's side will be a breaze after figuring the pass side mess out.
As you can see the turbo is mounted alot lower in the engine compartment compared to my old setup so that the dp can go under the alt.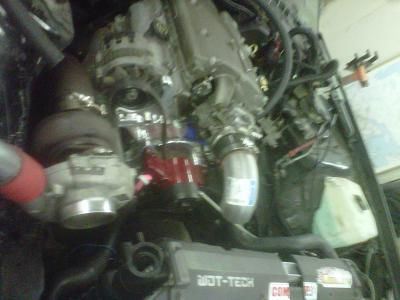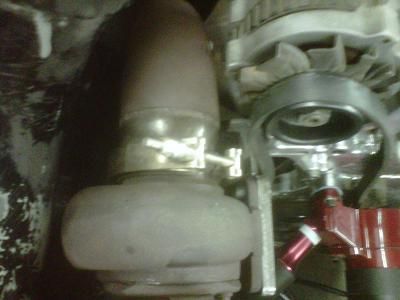 Alt. clearance is tight.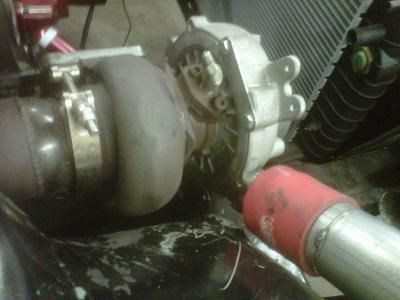 I'm happy with the placement of the turbo, I prefer a "north/south" location so that the exhaust goes straight back, I like that look better. The hotside will use stock manifolds instead of custom headers like my old engine had.
I bought some 4" radius bends and they aren't even close so I busted out the pie cut bends for the pass. side.... lol It's honestly the only way I can make this work. I ended up with about a 1.50" radius. It was either that tight bend, or running an extra 18"-20" of pipe that would be like a total of 270* of bends to get where I needed to go.
I'm hoping I can have both wastegates on either side of the motor somewhat symmetrical looking.
Installed the new intercooler it's an Ebay special CXracing 31X12X4 unit. These seem to get good reviews online,so I decided to get one. My old IC had both inlets on the same side and it was alot of extra piping and very tight bends to get it all to work. The piping for this one will be alot cleaner and less cramped.
Hopefully the cooler intake charge will offset the shear weight of this heavy thing !! haha.
...more to come. Sorry about the brutal pics, I'll get better ones next time.