Project "durtybirdws6" 2002 Trans Am
Hey everyone!
7th Fbody here
Ever since my 98 TA, I wanted another Trans Am. Bought my 01 Camaro a few years back and did a 6.0 up with cam etc, was a fun car, but always had a soft spot for the Trans Am.
Found this TA on Kijiji back last June, got talking to the guy and got it down to a more then fair price (Sub 10k). Car needed a LF wheel bearing, Trans Mount.. and thats it.
Hood had air brushed flames, which I wrapped the first day it came home (hood is coming off for paint this weekend actually to fix it properlly).
So far I have done
-Prokit
-OEM Z06 Rims (C5)
-Longtubes,Y,Raven (flowmaster) Muffler
-Poly Trans Mount
-LED Fog lights
Going to do this spring :
-Gunmetal Ramair and "TRANS-AM" Door emblems
- 4.10 gears (pinon seal is leaking, so going to just do gears and all seals, ujoints etc)
- LED low and high beams
Keeping this one a fun bolt on/gear car for now.. loving having a black TA though!
When I bough it :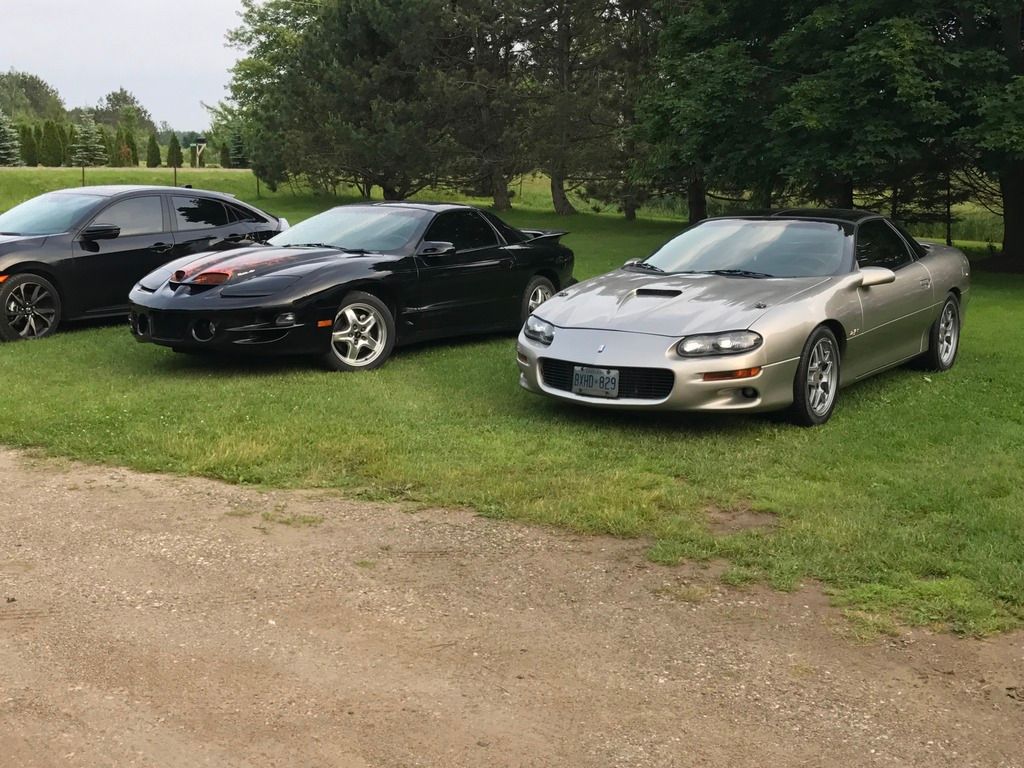 After Wrap/Rims and Lower :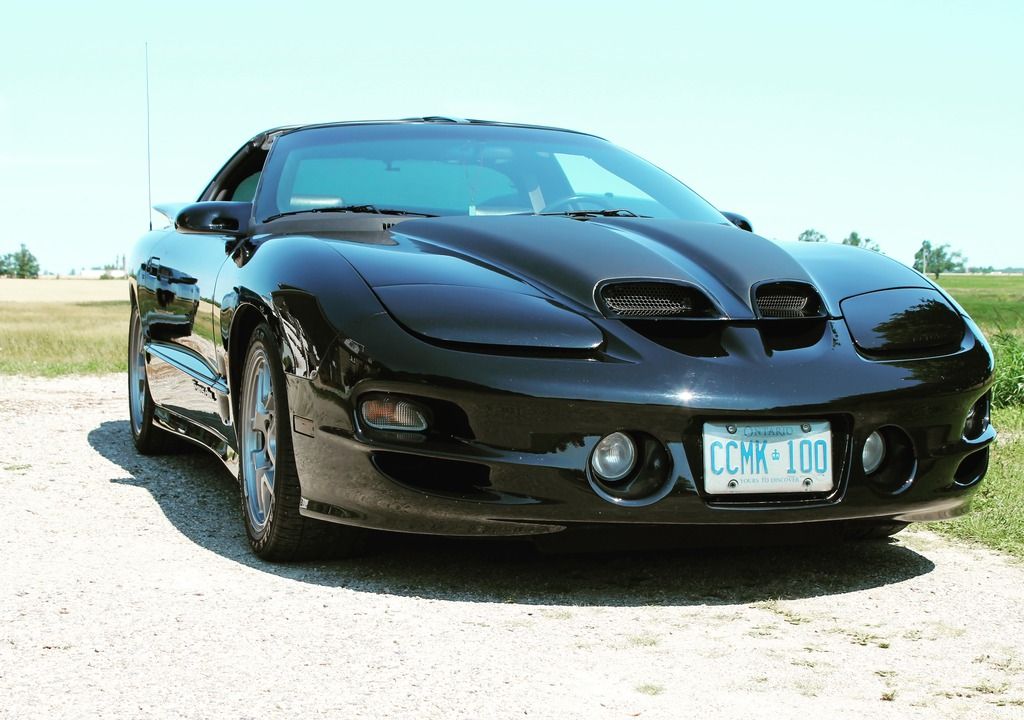 Pre Storage Detail :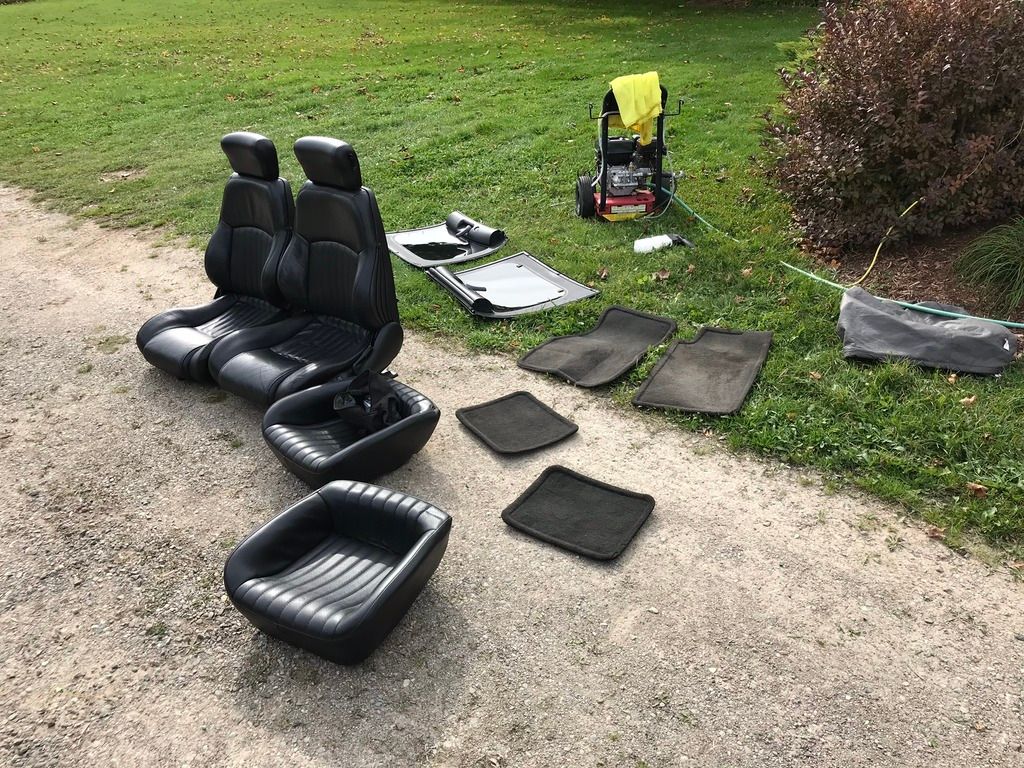 Interior is legit, mint :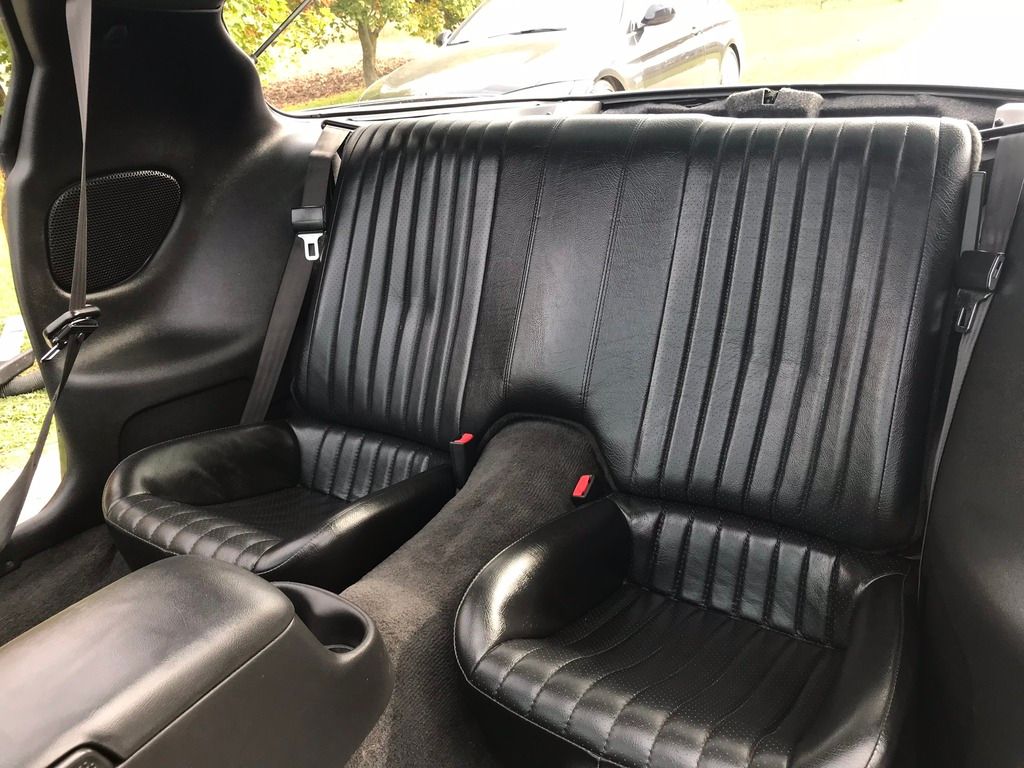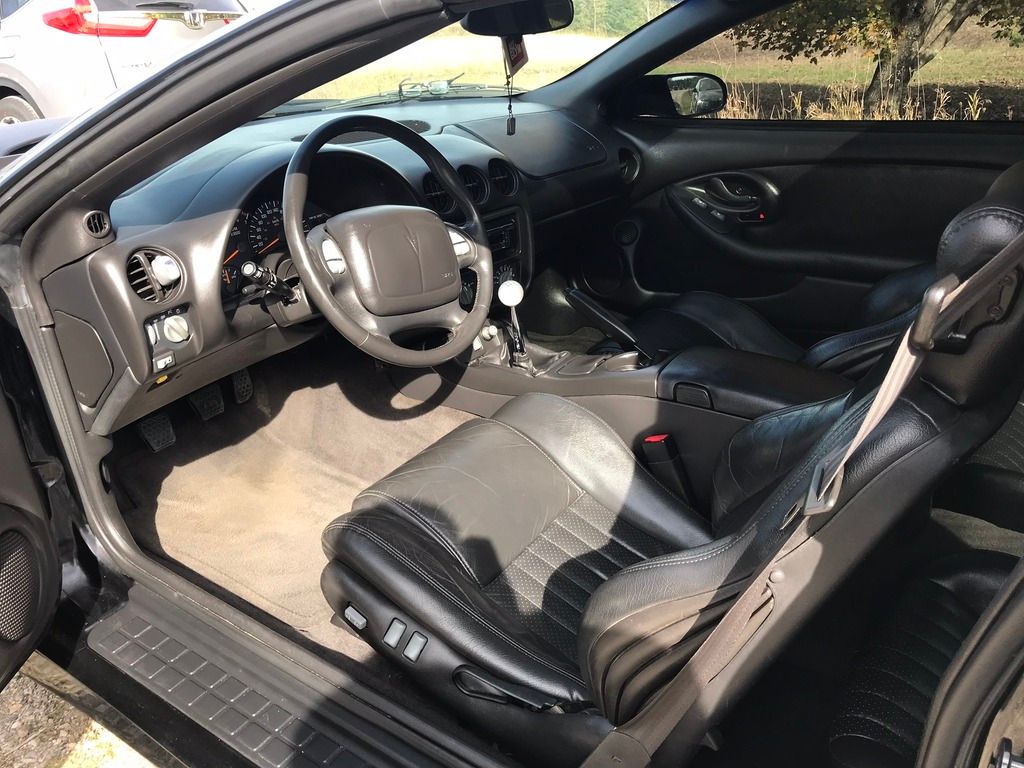 Stock Rims on for Storage :
Away for Storage, yanking hood off on Saturday :
Installed my LED fogs this weekend, love them :
_________________
2001 Camaro Z28 - The Brown Bullhead
LQ4/T56, Lid, Longtubes, Comp Cam - .617/.612 231/234 113LSA
SS Hood, SS Spoiler, Tint, OEM C5 Z06 Rims, 2015 Z28 Badges